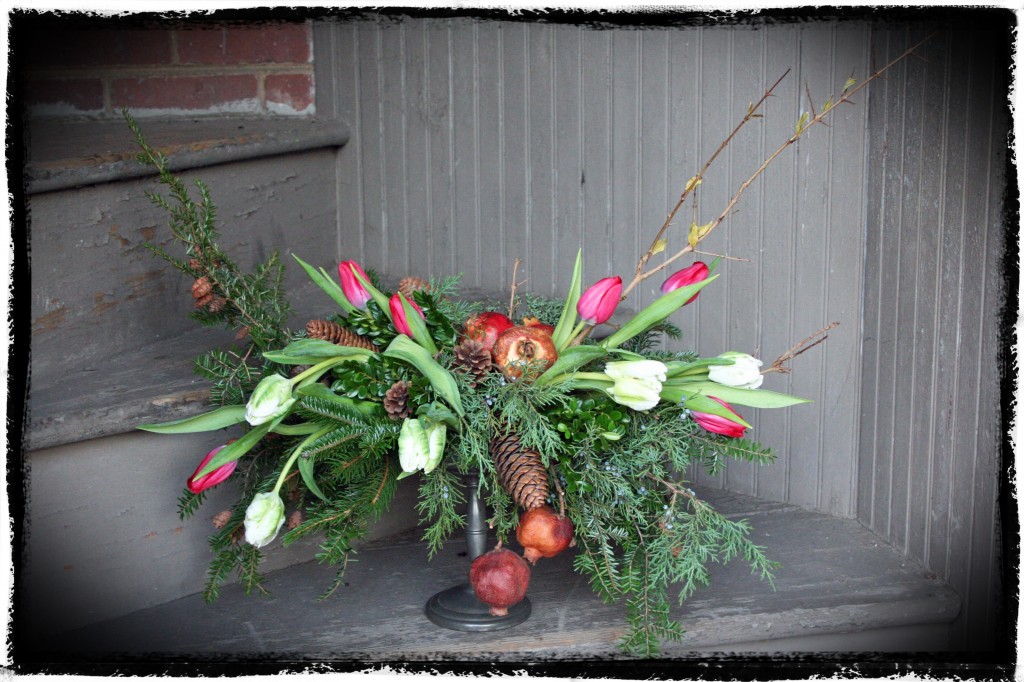 Today I want to share some traditional Christmas floral designs I have done in the past two weeks. The first one using tulips, pomegranates, and assorted evergreens. In my quest to continue to be more eco-friendly with my design mechanics I used a vintage Dazey floral holder to make this piece instead of floral foam.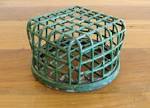 These holders are easy to source on Ebay and Etsy, and if you look around thrift and and antique stores locally I think you just might find one. I also used a large one to make the piece below for my parents home. Hemlock, cedar, rhododendron and other assorted evergreens and were collected from the woods, I added some begonia and purple passion vine cut from my mother's houseplants and my favorite red garden roses "Red Piano".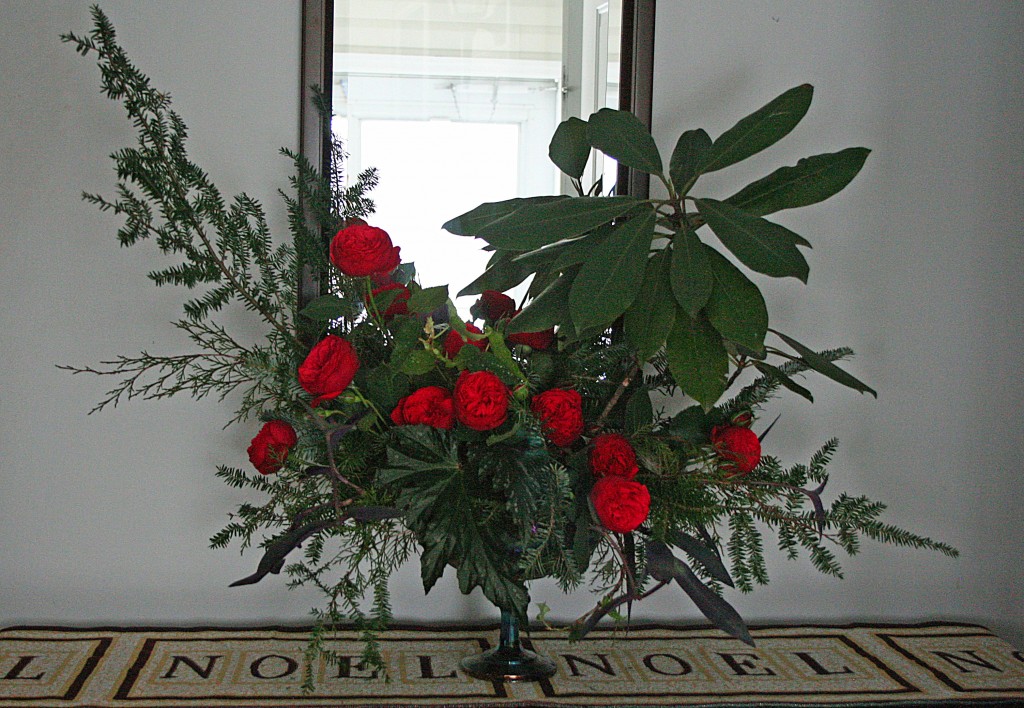 A piece for the powder room with red piano roses, some gathered rose hips,lycopodium, and ferns from the woods and bright red nandina from the yard in a vintage McCoy vase.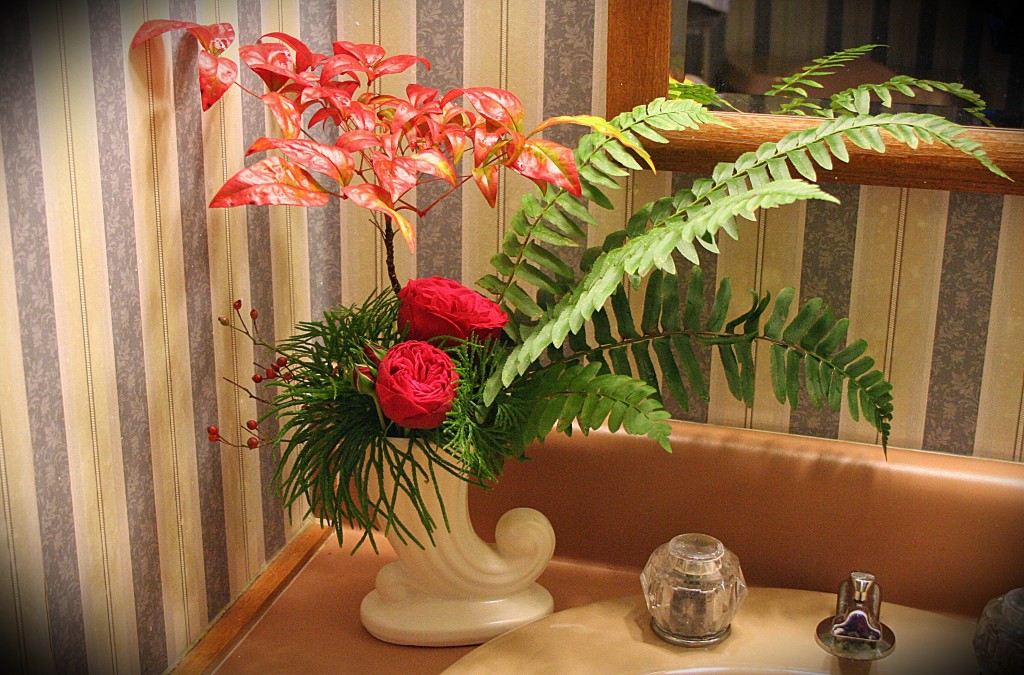 A collection of gathered materials from the woods, yard and houseplants in a vintage McCoy planter for the kitchen.